Ultrasound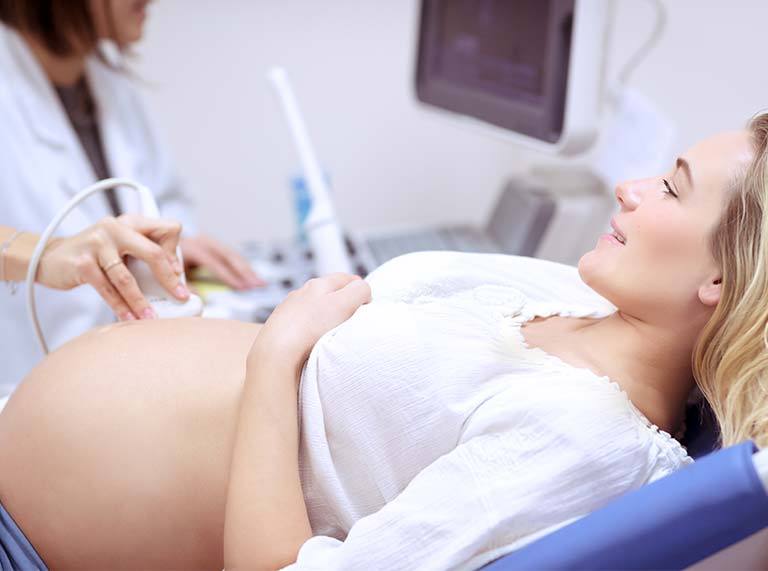 Our physicians and experienced, ARDMS-certified ultrasound technician perform screening ultrasounds for all stages of pregnancy. "Screening" ultrasounds are done to detect potential, but unsuspected, problems. We recommend the following studies for low-risk and high-risk patients:
Transvaginal ultrasound (CPT code 76817) at 7-8 weeks (to confirm dates and rule out multiple pregnancy, failed pregnancy, and ectopic pregnancy).
Anatomy screen (CPT code 76805) and transvaginal ultrasound (CPT code 76817) at 19-20 weeks to screen for congenital anomalies, placenta problems, and increased risk of preterm delivery.
Patients should be aware that ultrasound cannot diagnose all anomalies or genetic defects, especially in obese women. Women confirmed to be at higher risk for genetic problems by virtue of age or history are usually referred to a perinatologist for genetic screening.