Medical Assistants
Our medical assistants give compassionate care to all our patients.
---
Liz- Clinical Manager Melbourne Office
Liz is Dr. Mary Lynn Perry's and Dr. Sara Elhusein's medical assistant. She has been with Hibiscus Women's Center since January 2018. She graduated from Everest University in 2006 and received her certified medical assistant certification from the state of Florida. She will make your appointments and guide you through the next steps toward your obstetrical or gynecological journey. Customer service and patient care are extremely important aspects of her job. Liz was our 2019 Employee of Year!
Allison Reinagel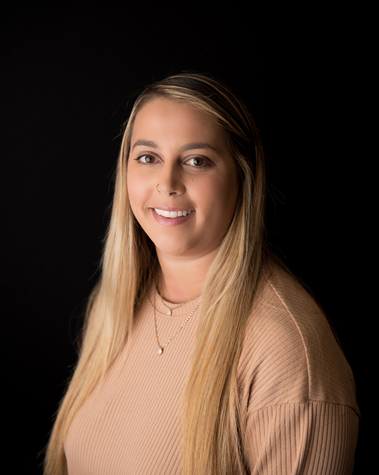 Allison has been a medical assistant with Hibiscus Women's Center since the summer of 2020. She came to us with years of expereince as a OB/GYN medical assistant in New York. She works closly with our physicians in our Melbourne location and help operate our in office surgical procedures.
Kelly-Medical Assistant
Kelly Mars is our OB medical assitant. Kelly has been with Hibiscus Women's Center since October 2018. She has been a medical assistant since 2016 and before that worked as a health unit coordinator at Holmes regional Medical Center Labor and Delivery.
Kayla Balsitis- Clinical Manager Viera Office
Kayla is our clinical manager in our Viera office. She started at Hibiscus Women's Center in 2020. She started her career in the medical field as an EMT on our beaches. Kayla received her EMT training in 2019 at Eastern Florida's EMS Academy. She came to fall in love with obstetrics through her training and that is when she decided to become a part of our team!

Sheila- Medical Assistant Viera Office
Sheila is one of our medical assistants in our new Viera office. Sheila graduated from Keiser University in 2008 and became certified in Medical Assisting. She has been a part of team since 2015.