Mission Statement
Our Mission
To provide safe, evidence-based medical care in a manner that is mutually satisfying for patients and their caregivers.
---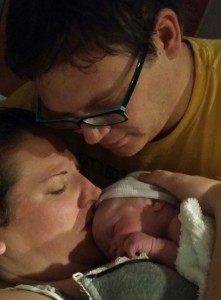 Our Vision
To be the Ob/Gyn practice in East Central Florida that:
Is most preferred by obstetric and gynecologic patients
Consistently provides excellent outcomes
Offers the highest value possible to consumers of medical services
Is considered the best medical employer in the area
If you are seeking the safety of delivery in a hospital setting, but want the personal attention afforded by a Certified Nurse Midwife when you are in labor, we welcome you to consider our practice for your maternity care. If you wish to avoid evidence-based treatments that contribute to a safe outcome, we are not the appropriate choice for your care.
When do we advise major surgery?
Our physicians are board-certified, experienced surgeons. They offer alternatives when available. When alternatives have been exhausted or simply do not exist, their goal is to assure that major surgeries result in the most favorable outcomes. Even those who are not patients of our practice may benefit from a "second opinion" to confirm that all appropriate treatment plans have been offered.