Certified Nurse Midwives
Hibiscus Women's Center has seven Midwives that are also Advanced Nurse Practitioners.
---
Anette Sandoval, MSN, APRN, CNM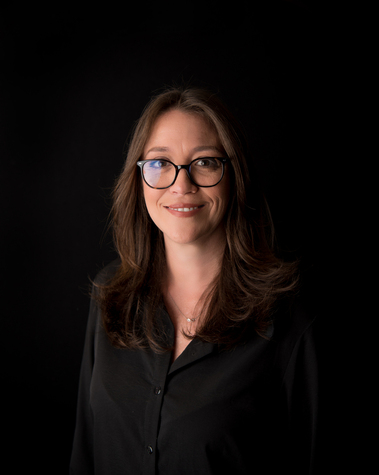 Anette Sandoval provides expertise in the areas of gynecology and high-risk obstetrics. She enjoys working with special populations including adolescents, menopause, and polycystic ovarian syndrome. She performs routine screening exams, gynecology care as well as providing patients with nutritional counselling and diabetes education in pregnancy.
Anette received her B.S. in Nursing from Florida International University and her M.S. in Nursing with a specialization in Nurse-Midwifery at the University of Florida, College of Nursing, graduating with honors. She is fluent in both English and Spanish. She joined Hibiscus Women's Center in 2009 and was promoted to Head Midwife in 2014. Anette enjoys an active lifestyle on the Space Coast with her four children.
Locations:
330 E Hibiscus Blvd Melbourne, FL 32901
1765 Berglund Lane Viera, FL 32940
Antoinette Ferry, MSN, ARNP
Antoinette Ferry has been practicing in Brevard County as a Women's Health Nurse Practitioner since 2012. She obtained her Family Nurse Practitioner degree from the University of Central Florida graduating with honors. Previously she worked as a Labor & Delivery Nurse for 8.5 years. She specializes in postpartum depression, depression/anxiety, contraception management, and adolescent care. She performs in-office procedures (i.e. IUD/Nexplanon insertions and biopsies), routine and problem women's health care, and in-office obstetrical care. She is a native Floridian and is fluent in English and French. Antoinette is on the board for the Postpartum Support Network and advocates for women struggling with postpartum depression. She truly enjoys providing compassionate care and support for women of all ages.
Antoinette is the mother of 2 teenagers and is married to her high school sweet heart. She is a volunteer trainer at Trinity Fitness and enjoys outdoor activities with her family.
Locations:
330 E Hibiscus Blvd Melbourne, FL 32901
1765 Berglund Lane Viera, FL 32940
Kathleen Johnson, MSN, APRN, CNM
Kathleen Johnson joined Hibiscus Women's Center in January 2014. She graduated from The University of Florida in 1996 with a Master's degree in Nursing with a specialization in Nurse-Midwifery. She has worked in a variety of setting including birth centers, clinics and private practices. She brings a wealth of knowledge and experience to our practice.
Kathleen was born and raised in the Melbourne area. She has 3 children, 3 grandchildren and a husband of 40 years.
Locations:
330 E Hibiscus Blvd Melbourne, FL 32901
Katie Martin, MSN, APRN, CNM
Katie is relocating to Florida from the mountains of West Virginia. She received her BSN from Marshall University in 2010. She started her nursing career in Kentucky, where she worked on a surgical orthopedics unit, however she knew from a young age she wanted to eventually become a labor and delivery nurse. After a year of medical-surgical nursing, she started working on an Obstetrics unit in her home state, where she completely fell in love with labor and delivery and caring for mothers, babies, and families during one of the most precious and special times one can experience in life. As her love and experience in the field grew, she taught childbirth education, served as charge nurse, and sought out opportunities to grow her knowledge within the field. She also worked as a travel nurse for a short time gathering unique experiences in Texas and North Carolina. Part of growing her knowledge base was deciding to further her education to become a nurse midwife. Building professional relationships with patients and having the opportunity to care for them while watching their families grow is her favorite aspect of the field of midwifery. She received her MSN, specializing in Nurse-Midwifery, from University of Cincinnati and AMCB certification in 2019. Katie is involved with her church's mission in Haiti, and makes the trip as often as possible. She enjoys being an aunt to her three young nephews who always keep her laughing. She grew up spending time on her family's boat and loves relaxing on the water and hiking outdoors. She is excited to be moving to coastal Florida and looking forward to new opportunities this move will bring.
Locations:
330 E Hibiscus Blvd Melbourne, FL 32901
1765 Berglund Lane Viera, FL 32940
Ingrid Simonson, MSN, ARPN, CNM
Ingrid Simonson joined Hibiscus Women's Center in 2021 after graduating with her MSN from University of Cincinnati's Midwifery program. Ingrid brings several years of experience in high risk obstetrics at AdventHealth Orlando, and is passionate about providing compassionate, woman-centered care. Ingrid believes that women should be equal participants in their healthcare decisions, and that her role as a provider is to offer advise and recommendations while respecting the autonomy of her patient. Ingrid enjoys cooking and going to restaurants with her preteen son. She is an avid lover of animals, and will always stop what she is doing to look at a picture of a dog (or cat, duck, elephant, ect.)
Locations:
330 E Hibiscus Blvd Melbourne, FL 32901
1765 Berglund Lane Viera, FL 32940
Ambber Harms, MSN, APRN, CNM
Ambber is an expert in high-risk obstetrics and passionate at providing evidence-based research to educate patients about pregnancy, labor and birth. She believes empowering the woman to feel knowledgeable about her body and the process of pregnancy and birth is essential. She spent the majority of her nursing career caring for women in the high risk setting. She provides well women care to woman of all ages including adolescence, child-bearing, menopausal and post menopausal women with particular focus in pregnancy and birth. She studied her undergrad at UCF where she earned her BSN. She furthered her education to meet the needs of women in a greater capacity at Frontier Nursing University where she earned her MSN degree. Her greatest joy is being a part of the most special day in a families life and is privileged to play an essential role in the process. In her free time she enjoys volunteering at her church and spending time with her son and husband.
Locations:
330 E Hibiscus Blvd Melbourne, FL 32901
1765 Berglund Lane Viera, FL 32940
Whitney Miranda, CNM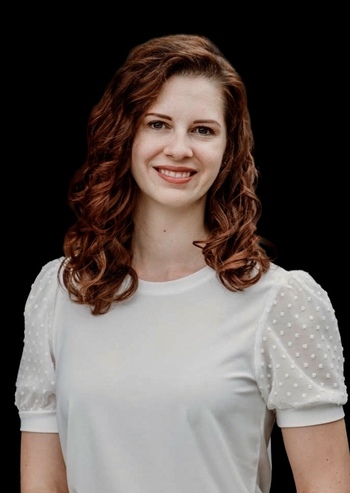 Whitney Miranda is dedicated to providing personalized, evidence-based healthcare while creating a comfortable, safe, and supportive environment. Whitney considers it a privilege and honor to partner with women on their journey throughout pregnancy and birth and believes in a shared decision-making model. Building trust and empowering women to actively participate in their healthcare journey and achieve the best possible healthcare outcomes is her passion and priority. Whitney received her Bachelor of Science in Nursing from the University of Central Florida, after which she worked as a registered nurse in labor and delivery at Holmes Regional Medical Center. She then earned her Master of Science in Nursing, specializing in Nurse-Midwifery, from Frontier Nursing University. In her spare time, Whitney enjoys spending time with her family and experiencing different cultures and cuisines through travel.
Roxanna Cueto-Alvarez, MSN, ARNP, CNM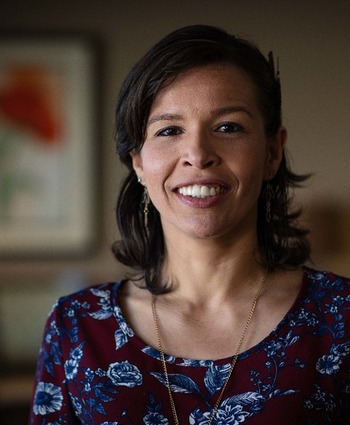 Roxanna Cueto-Alvarez, MSN, APRN, CNM
Roxanna joined Hibiscus in December of 2015. She received her Nurse-Midwife/MPH degree from the University of Puerto Rico Medical Science Campus in 2006. She moved to Florida in 2007 and practiced in south Florida before joining Hibiscus Women's Center. Roxanna specializes in well woman care from puberty and childbearing age. Roxanna is bilingual and is able to serve the Spanish speaking population as well. She loves delivering babies.
Roxanna is the mother of three children.
Locations:
330 E Hibiscus Blvd Melbourne, FL 32901