Welcomes Whitney Miranda, CNM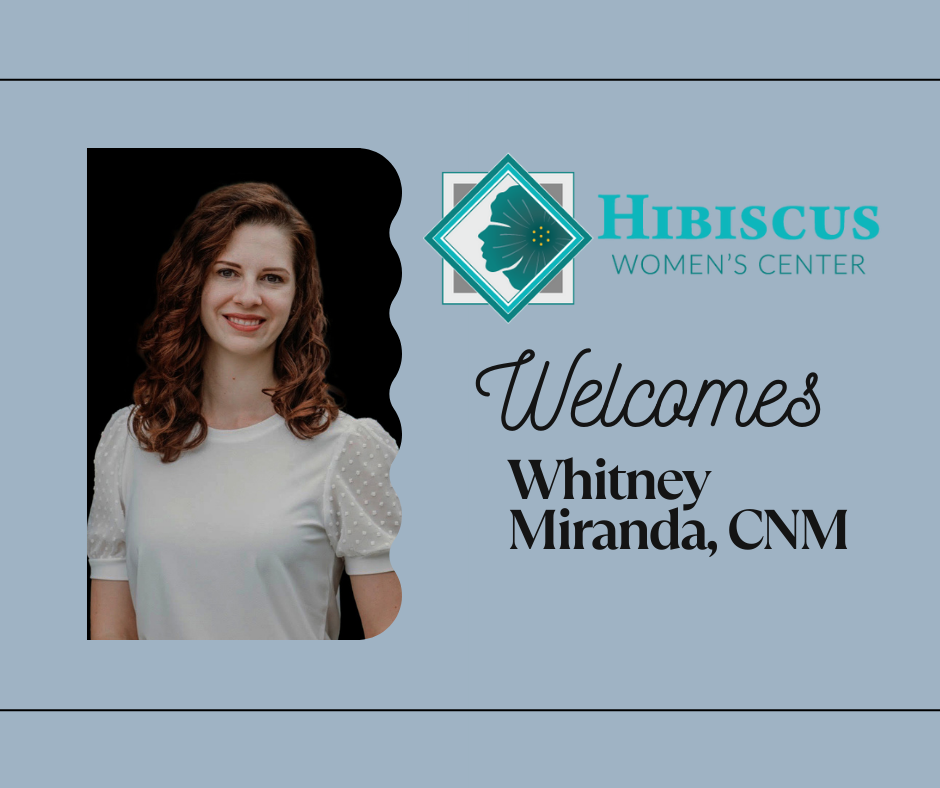 Hibiscus is proud to welcome our newest midwife, Whitney Miranda, CNM.
Whitney Miranda is dedicated to providing personalized, evidence-based healthcare while creating a comfortable, safe, and supportive environment. Whitney considers it a privilege and honor to partner with women on their journey throughout pregnancy and birth and believes in a shared decision-making model. Building trust and empowering women to actively participate in their healthcare journey and achieve the best possible healthcare outcomes is her passion and priority.
Whitney received her Bachelor of Science in Nursing from the University of Central Florida, after which she worked as a registered nurse in labor and delivery at Holmes Regional Medical Center. She then earned her Master of Science in Nursing, specializing in Nurse-Midwifery, from Frontier Nursing University.
In her spare time, Whitney enjoys spending time with her family and experiencing different cultures and cuisines through travel.