Communicating with our office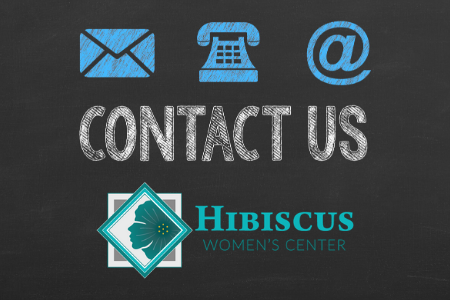 At Hibiscus Women's Center we want to be 100% accessible to our patients. However, we live in an imperfect world and therefore we want you to have multiple avenues to reach out to us.
Our main phone number is 321-724-2229. When you call the main number you can use the prompts to get to who you need to speak to or you can use the prompts to get to the operator. During non-business hours you can call our main line and you will be transferred to our on call service that will get your message to our on call provider.
Other ways you can contact us:
Portal message: If you are an existing patient you can log onto your patient portal and send a message to the office that will get back to you promptly. If you do not have portal access please request we send you a link to your email. You will find this is a great way to communicate with our staff and providers about your care.
Email: info@hibiscuswc.com, existing or new patients can use this to reach out to us and we will get back to you during normal business hours.
Snail Mail: This is an outdated form of communication these days but sending us a letter by mail will reach the necessary parties and we will get back to you promptly.
Our patients come first and it is our goal to always be easily accessible. We look forward to connecting with you soon.